Berkshire Eagle: $454,000 in state grants pave way for trail upgrades in Berkshires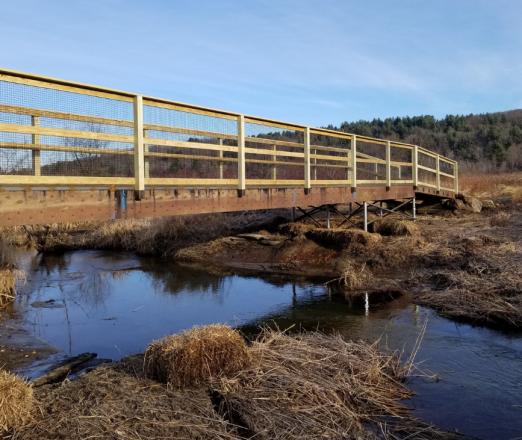 By Dick Lindsay, The Berkshire Eagle
Local bikers, hikers and snowmobilers will have better trails to traverse, thanks to nearly half a million dollars in state grants.
Gov. Charlie Baker and the Massachusetts Department of Conservation and Recreation this week awarded $454,000 to 10 Berkshire-area projects, mainly to upgrade trails or construct new ones.
Overall, the DCR is spending $5 million from its MassTrails program on 71 projects across the commonwealth. The awards range from $10,000 to $100,000. State Sen. Adam Hinds, D-Pittsfield, sees the money as an economic investment from the Berkshires to Cape Cod.
"Many of the projects are regional. We need to be in a position to take advantage of a growing outdoor economy," he said.
Hinds said he is particularly proud of the $100,000 given to the Franklin Regional Council of Governments. That group, joined by the Berkshire Regional Planning Commission and Pioneer Valley Planning Commission, will team up with the DCR to create maps for mountain biking trail networks at Greylock Glen, Kenneth Dubuque Memorial State Park in Hawley and Robinson State Park in Feeding Hills.
The pilot program will determine the best way to map remaining mountain bike trails in Western Massachusetts, according to DCR officials.