Concept Design for Walnut Street Extension Released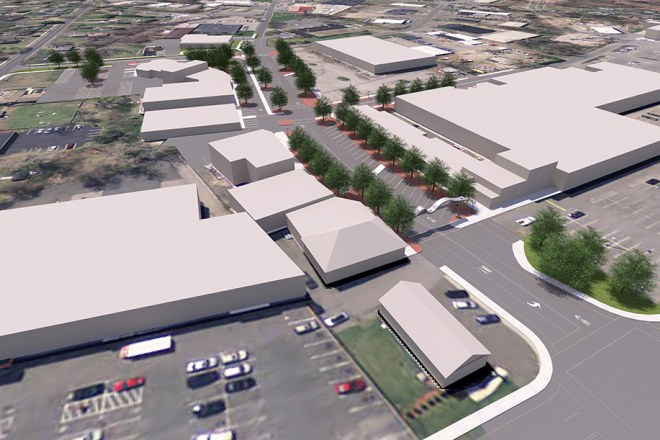 PVPC has released a conceptual design for Walnut Street Extension. The proposed design consolidates parking from private lots into plentiful on-street parking. This has the potential to improve parking utilization, increase the total number of parking spots, and streamline maintenance. In addition, the proposed design provides wide continuous sidewalks, street trees, benches, plentiful lighting, and an entry arch. In short, it is a street that is fitting for a town center. 
PVPC has been working on this project for the Town of Agawam since 2014. Our work is guided by the Walnut St. Extension Advisory Committee. We welcome your input on the proposed design. Please download the report below which includes plans and renderings of the proposed design. 
The conceptual design will be revised in the coming months. It will then be used by the Town of Agawam as the basis for engineered drawings. Agawam hopes to fund reconstruction of the street through grants. In addition, the northern part of the street is slated for reconstruction by MassDOT as part of improvements to the RT147 bridge to West Springfield. 
Documents
Walnut St. Extension Streetscape Planning Report
A report on streetscape design for Walnut St. Extension. The report explains the town's vision, shows the proposed design concept, and summarizes the public involvement in the project.

Agawam Walnut St Ext Report_150225_01medium.pdf