Town of Plainfield Hazard Mitigation Plan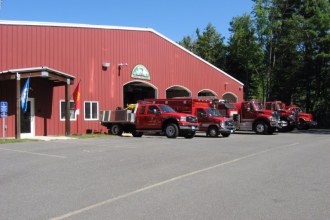 The Town of Plainfield's Hazard Mitigation Plan is being developed to help the Town assess the risks faced from natural hazards, identify action steps that can be taken to prevent damage to property and loss of life, and prioritize funding for mitigation efforts. A mitigation action is any action taken to reduce or eliminate the long-term risk to human life and property from hazards.
The draft is being produced by the Town, along with the Pioneer Valley Planning Commission, with funding from a Municipal Vulnerability Preparedness (MVP) Planning Grant provided by the Massachusetts Executive Office of Energy and Environmental Affairs. 
(Photo Credit: David Alvord)
Town of Plainfield Hazard Mitigation Plan Articles
1 year 6 months ago
Plainfield Hazard Mitigation Committee Meeting #2
Plainfield Town Hall
September 26, 2018, 4:00 - 6:00 pm
Agenda
Administrative
1 year 6 months ago
Plainfield Hazard Mitigation Committee Meeting #1 
Plainfield Town Hall
August 15, 2018- 3:00pm-5:00pm
Agenda
Introductions/Administrative
Pages