Goshen Hazard Mitigation Plan 2015 (DRAFT)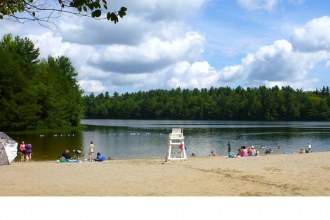 This plan describes the Hazard Mitigation planning process for the Town of Goshen and the following tasks:
Reviewing and incorporating existing plans and polices that regulate and affect the development of the community.
Identifying the natural hazards that may impact the community.
Conducting a Vulnerability/Risk Assessment to identify the infrastructure at the highest risk for being damaged by the identified natural hazards, particularly flooding.
Identifying and assessing the policies, programs, and regulations the community is currently implementing to protect against future disaster damages.
Identifying deficiencies in the current strategies and establishing goals for updating, revising or adopting new strategies to mitigate the long term consequences of natural disasters to the people and infrastructure in the community.