Westfield News: Carrington Road in Russell Reopens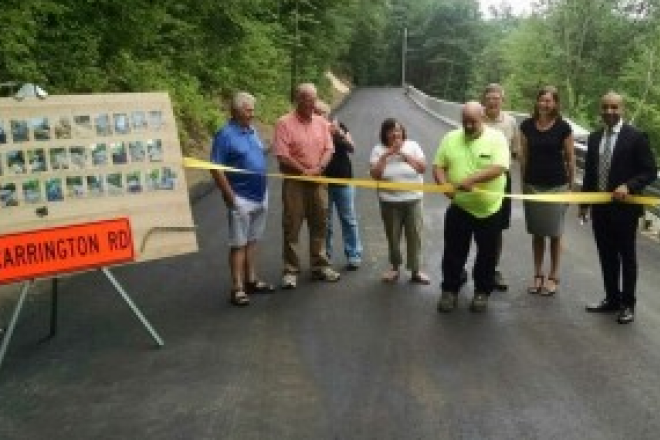 July 15, 2016
By Amy Porter
RUSSELL – Carrington Road in Russell reopened Thursday in a ribbon-cutting ceremony, after being closed since April 11. The road, which connects Montgomery to Russell, is the only alternate to Route 20, and was missed by many residents and visitors.
***
"When I took over the highway department, one of the first things I had to do was apply for the grant. It was tough but with all the help and information that I got from Mike Morrissey from prior grant applications, I was able to get it done on time," Hoppe said.
He also credited the support of Senator Donald F. Humason, Jr. (R-Westfield) for backing the project with a letter, and thanked Erica Johnson of the Pioneer Valley Planning Commission for her administrative support on the grant.