Volunteers sought for Manhan River water testing in Easthampton, Southampton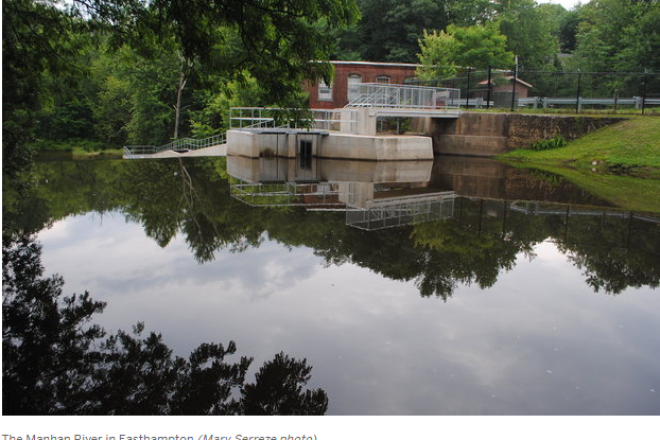 By Mary Serreze, Special to the Republican
June 17, 2016
EASTHAMPTON---Volunteers are sought to monitor water quality in the Manhan River between July and September of this year.
It's part of an overall effort to identify sources of pollution, and to see if water quality has improved since sampling last took place between 2003 and 2008. The lower six miles of the river are polluted with E. Coli bacteria and are "impaired for recreation," according to the Massachusetts Department of Environmental Protection.
***
The project is a collaboration between the Pioneer Valley Planning Commission, the communities of Southampton and Easthampton, and the Pascommuck Conservation Trust. It is funded by a grant from MassDEP.