Results of Public Survey on Regional Bike Share Program Announced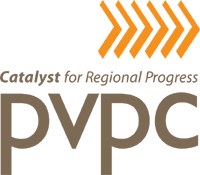 The Pioneer Valley Planning Commission, in collaboration with the City of Holyoke, the City of Northampton, the City of Springfield, and the Town of Amherst, is currently assessing the feasibility of a regional bike share program. The proposed program would allow local residents to access bicycles at self-serve rental stations and return the bicycles to any other station in the system.  
As part of the study, Pioneer Valley residents were recently asked to complete a survey about the potential program. The survey was available on PVPC's website for six weeks during June and early July, and was completed primarily by residents of Holyoke, Northampton, Springfield, and Amherst. Of the over 500 survey respondents, 80 percent answered that they would be interested in using a bike share system. Respondents also stated that they would like to see stations located in downtown centers, near bus stops, and on college campuses, and that they would use the proposed system mostly for recreation, commuting to work, or exercise. Eighty percent of residents indicated they would be willing to walk a half mile to use the system. Over 60 percent of residents who do not currently own a bicycle said that they would be willing to try using the bike share system. Many respondents also commented upon the importance of improving bicycle infrastructure, such as bike lanes and bike racks, to make bicycling easier and safer in the region, in collaboration with the bike share program.
The bike share feasibility study will be completed in December 2014 and will make recommendations about the size of the system, where stations should be located, and how to connect the service with the region's rail and bus lines. The public survey results will be incorporated into these recommendations. The study will also estimate the cost of the proposed system and identify potential funding sources, such as grants and sponsorships.  
The study is being directed by an advisory committee composed of representatives from the City of Holyoke, the City of Northampton, the City of Springfield, the Town of Amherst, and several local colleges and universities. The committee's monthly meetings have included guest presentations from leading professionals in the bike share field, such as Scott Kubly, the President of Alta Bike Share, and Nicole Freedman, the Director of Bicycle Programs for the City of Boston.
For more information, please visit the project website at http://www.pvpc.org/regionalbikeshare, or contact PVPC's Chris Curtis at chcurtis@pvpc.org or (413) 781-6045.