Record-Journal: Hopes for Hartford Line include rail travel to Boston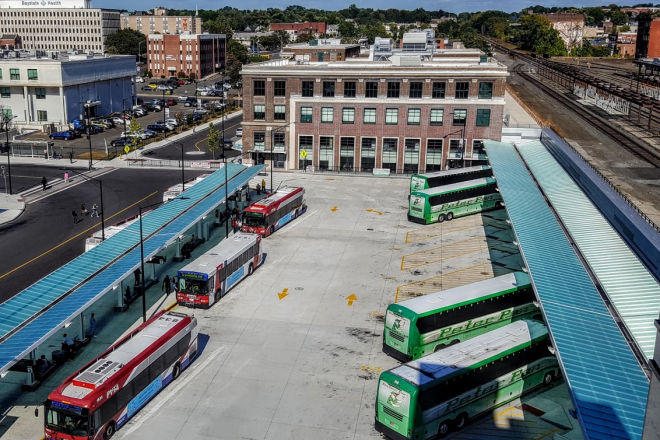 By Mary Ellen Godin
CTrail's Hartford Line may be ready to take more commuters from New Haven to Springfield in May 2018, but getting to Boston by the new rail line is not expected anytime soon.
Despite political pressure from Massachusetts lawmakers, former Mass. Gov. Michael Dukakis, and business and industry groups, Massachusetts has yet to commit to tie the eastern part of the state to the western part by rail. The lag doesn't surprise Connecticut officials, who say they are concerned with finishing the double tracking work from Hartford to Springfield and other aspects of the project.
The Massachusetts Department of Transportation didn't respond to a request for comment, but a study outlining the state's transportation priorities is expected to be released in January. Rail proponents are waiting to see if the funding will stay in Boston, or spread westward to other regions to complete the last leg of the inland route from New York to Boston. 
***
"This complements what Connecticut is doing," said Timothy Brennan, executive director of the Pioneer Valley Planning Commission, a 43-town consortium that covers Hampden and Hampshire counties.
East to west service through Massachusetts faces several hurdles. First, CSX transit owns the 50-plus mile corridor and operates a freight line. The corridor is single tracked, and lawmakers have said CSX wouldn't have much incentive to invest in double-tracking to offer more commuter rail service.  
The state would need to acquire the right of way from CSX, just as it did for the route from Worcester to Boston, where the passenger trains run through the day, and freight runs at night. Or, it could double track to create a new corridor, Brennan said. 
Rail advocates have been pushing for the rail line as a way to connect the vibrant Boston economy with the more economically depressed western part of the state. It is also seen as a way to alleviate clogged highways.
According to the 2015 National Environment Engineering Research Institute study, in addition to the costs and travel time of automobiles, interstate highways in metropolitan Boston, Hartford, New Haven and Montreal have peak-period congestion and capacity issues. In Boston, commuters spend an average of 64 hours a year sitting in traffic, and in Montreal, traffic congestion costs the city approximately $1.7 billion annually.
The remainder of the corridor experiences intermittent traffic congestion. Due to environmental concerns, cost, and community resistance, it is highly unlikely that significant roadway capacity will be added in the New England region in the near future.
"Hopefully we'll have a sign on where our state stands," Brennan said about the upcoming report, estimating the need for a $700 million investment.
The state has made major investments in Springfield transit, with a $95 million three-year-renovation at Union Station. At Union Station, Peter Pan will join the Pioneer Valley Transit Authority's intra-city transit buses and promises to bring 100 buses to the region. 
 A recent survey revealed more than 70 percent interest from Boston-area respondents in the idea of an east-west high-speed train to Springfield, though with support exceeding 80 percent in the western part of the state.
In addition to helping western Massachusetts workers travel to jobs in Boston, workers in Boston who could find lower-cost housing in towns along the rail line, easing the current housing crunch in Greater Boston and improving their quality of life, Brennan said.