PVPC Seeks Land Use & Environment Planner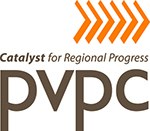 Innovative and exciting Regional Planning Agency in western MA seeks new Planner to join colleagues fighting the climate crisis and advancing a sustainable and equitable future working in our Land Use & Environment Section. Year one work will focus on supporting our region's Green Communities, including certification and technical assistance to maintain their certified status, and advancing clean energy and energy efficiency in low income and affordable housing in the region, convening stakeholders and affected residents, publicizing information and education, and facilitating the provision of energy efficiency and clean energy support services to targeted housing developments. Additional work will include supporting Municipal Vulnerability Preparedness Planning and Action projects and working on Hazard Mitigation plans, Open Space and Recreation plans and community Master Plans. Desired qualifications include knowledge and familiarity with the principles, practices, and methods of land use and environmental planning including sustainability with an equal emphasis on equity, the environment and the economy; energy efficiency in buildings; data collection and analysis, organizational skills and exceptional verbal and written communication abilities. Attendance at night or weekend meetings required.
Minimum qualifications are Bachelor's degree in regional planning or related field with three years related professional work experience or a Master's degree in Regional Planning or related field with one year related professional work experience.
Starting salary range is $40,000 - $57,500, depending on qualifications with robust benefits and participation in the state retirement system.  Submit cover letter, resume, 1-3 page work sample and 3 professional references via email by 12/22/20 target date to: Catherine Ratté, cratte@pvpc.org.  Position will remain open until filled or recruitment is cancelled, first consideration given to applications meeting target date. The PVPC does not discriminate on the basis of race, color, national origin, sex, gender identity, religion or disability in employment or the provision of services.