PVPC Seeking Land Use/Zoning Planner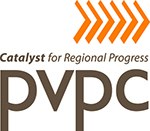 Under the supervision of the Manager of the Land Use & Environment Section, performs a wide variety of planning tasks necessary to implement Valley Vision, the regional land use plan of our innovative and forward-thinking 21st century Regional Planning Agency, with responsibility for 43 cities and towns in a region of over 630,000 people located in beautiful western Massachusetts.
Requires familiarity with the principles, practices, and methods of land use planning and especially municipal zoning and related planning board technical assistance; strong project management; exceptional communication and community engagement ability; familiarity and experience with planning boards and local development regulations; experience implementing, and knowledge of, Massachusetts zoning and subdivision rules and regulations.
Job duties include: providing assistance to local Planning Boards reviewing site plans, special permits and subdivisions ; facilitating the Valley Development Council-a quarterly meeting of area municipal land use planners; overseeing implementation of Valley Vision; project development and grant-writing to advance sustainable land use planning in the Pioneer Valley, including facilitating Master Plans; preparing bylaw/ordinance amendments; working with local committees and making presentations at public meetings; coordinating efforts with colleagues and helping facilitate enhanced planning coordination across the PVPC region. Other duties as assigned. Attendance at some night or weekend meetings required.
A Master's degree in Urban and Regional Planning, or closely related field is preferred; AICP membership a plus. The ideal candidate will have 5 to 10 years municipal planning and zoning knowledge plus experience in Massachusetts, enjoy working with municipal officials and volunteers using regulations to advance community goals, understand and value authentic community engagement, and be an exceptional written & verbal communicator.
PVPC is an excellent workplace with many long-tenured staff. We are looking for an accomplished independent worker who is equally at home in a collaborative and collegial work environment.
Starting Salary
$54,500 to $67,000, depending upon experience and qualifications.
Deadline for Applications
Please forward cover letter, resume, and 3 professional references via email by January 5, 2019 to: Catherine Ratté, Manager Land Use & Environment Section  cratte@pvpc.org 
PVPC is an Affirmative Action/Equal Opportunity employer.