PVPC Seeking Housing Planner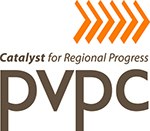 The Land Use and Environment Section of the Pioneer Valley Planning Commission seeks a highly qualified and motivated Housing Planner (at either entry level or senior level) to focus on Housing planning while working collaboratively with colleagues in the PVPC Land Use & Environment section. This person will work with cities, towns, the state and federal government, and partner organizations to advance municipal housing planning and policy work, including assisting member municipalities to modify local land use zoning regulations to facilitate housing access and affordability. The ideal Senior-level candidate will have 4 to 7+ years planning and housing experience, while an entry level candidate should have a minimum of two years' work experience that may include studios and internships while in grad school. All applicants require a Master's degree in Planning or related field,  must enjoy working with municipal officials and volunteers using regulations to advance community goals, understand and value authentic community engagement, have experience grant-writing and developing projects, and be an exceptional written & verbal communicator. Understanding, knowledge and experience with Massachusetts's affordable housing programs (Chapter 40B, 40R and HPPs) a plus. Starting salary $48,000 to $66,000/yr (depending on qualifications and experience) with robust and comprehensive benefits including being in the state retirement system.  Submit a cover letter, resume, 3 references, and a brief work sample by target date of 12-07-2018 to Timothy W. Brennan, Executive Director, Pioneer Valley Planning Commission, 60 Congress Street, Springfield, MA  01040, OR - by email to Land Use/Environment Section Manager Catherine Ratte' at cratte@pvpc.org.  Position will remain open until filled or the recruitment is cancelled.  We are an Affirmative Action (AA) and an Equal Employment Opportunity (EEO) agency and we encourage your application.
Current projects on which this position will work include:
Holland Housing Production Plan
Northampton Analysis of Impediments to Fair Housing
Convene & facilitate Regional Housing Committee
Wales Master Plan
Advancing clean energy on affordable housing
Advance implementation of Regional Housing Plan and work on updates as needed
Various other projects at the intersection of housing and land use planning
Opportunity to create your own work over time and terrific team of amazingly competent and fun colleagues!
Please call or email Catherine Ratté (413/285-1174 or cratte@pvpc.org) to discuss this position.
Thank you for your interest!