Pioneer Valley Progress Report: October 2018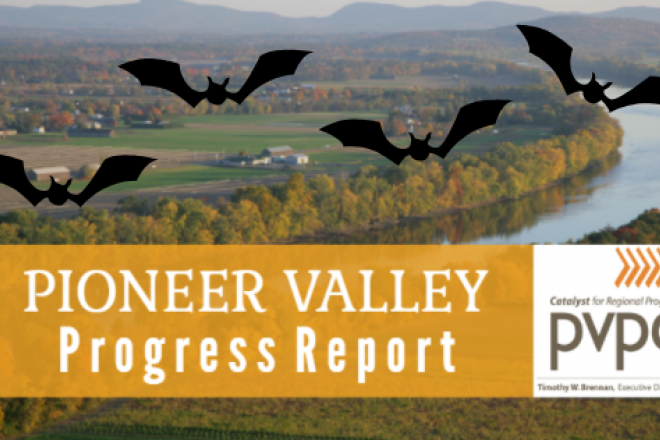 Welcome to October's Pioneer Valley Progress Report! It's been another busy month here at the planning commission, where we've been advocating for, and helping local communities implement programs and policies that make our quality of life better.
This month we were happy to hear that the Massachusetts Department of Transportation has secured a consultant to advance the East-West passenger rail study called for in the Commonwealth's statewide rail plan. 
While we obviously love planning here at the PVPC, we do so only because we know that it's the critical first step towards making real improvements for real people in the Valley, like the myriad of examples PVPC Principal Transportation Planner Gary Roux outlines below as we reflect on what was accomplished over the past four years as a result of our region's own transportation plan that is once again ready for an update. 
The Connecticut River Stormwater Committee hopes you'll make a plan for how best to keep your lawn neat during leaf season, while protecting our region's waterways.
Lastly, we are all in for the upcoming 2020 U.S. Census's success and will be hosting a Complete Count meeting this upcoming month that we hope you plan on attending. 
We are so excited to present some of our best accomplishments over the last month on behalf of the 43 cities and towns of Hampden and Hampshire counties. You can read the full Pioneer Valley Progress Report: October 2018 here.