Pioneer Valley Progress Report: February 2018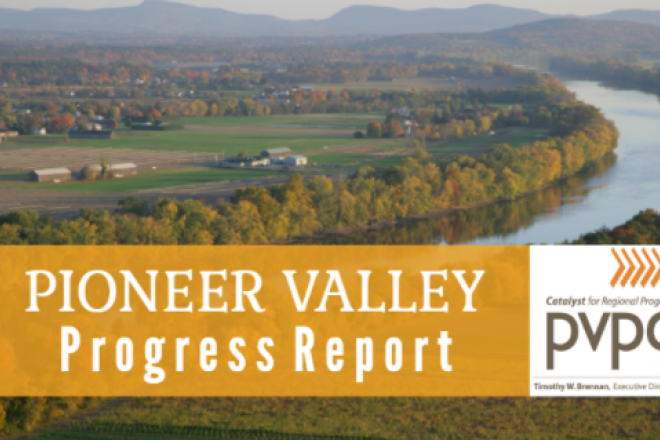 Welcome to February's Pioneer Valley Progress Report. While we are excited to share with you another month's worth of regional progress made, we wanted to first tell you about someone who has made such work possible for decades.
As you may have heard, 
we lost a dear member of the PVPC family this past month in Senior Financial Coordinator, Marie Brady
. Marie dedicated over 20 years of public service to the Valley in which she was born and raised.  At a time when most people are retiring, Marie began her "second career" here at the PVPC back in 1997. For that, along with her strong work ethic, she was truly admired and loved.  At her memorial service, one of her daughters said that Marie's family always came first, but the second most important thing to her was the Pioneer Valley Planning Commission, "because she truly loved her job". 
We would also be remiss if we did not acknowledge 
the loss of State Representative Peter Kocot
  of Northampton. Representative Kocot served his Pioneer Valley constituents honorably and tirelessly for 16 years and was a great friend of the Commission and our community partners.
We will always be thankful for their time and efforts, which helped make many critical projects reality and truly contributed to the quality of life of our region's residents.
In honor of Marie and Representative Kocot's spirit of service, we now proudly present some of our best accomplishments over the last month on behalf of the 43 cities and towns of Hampden and Hampshire counties.
-Team Pioneer Valley Planning Commission
Read the February's full Pioneer Valley Progress Report here