Pioneer Valley Progress Report: December 2017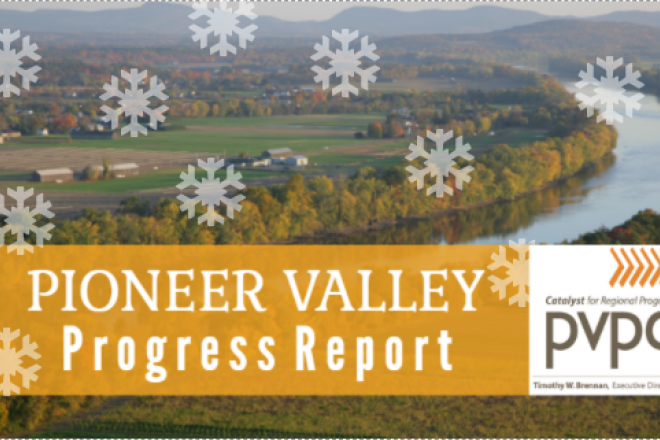 There is plenty to be grateful for as we close out 2017 here at the Pioneer Valley Planning Commission. 
This month we are thankful for a national recognition bestowed upon Union Station, the announcement of Village Enterprise Center's upcoming ribbon cutting in Chester, an informative recreational cannabis panel at our Commission meeting, going three for three on land use grant applications, as well as the ability to once again offer member communities District Local Technical Assistance. 
We're so excited to share with you the progress being made in the 43 cities and towns of Hampden and Hampshire counties and can't wait to see what 2018 will bring to the Valley.
Happy Holidays to you all from your friends and colleagues here at the PVPC!
Check out our full Pioneer Valley Progress Report for December 2017 here.