MassLive: Not giving up: Springfield officials, residents pursue long-discussed bike trail in McKnight area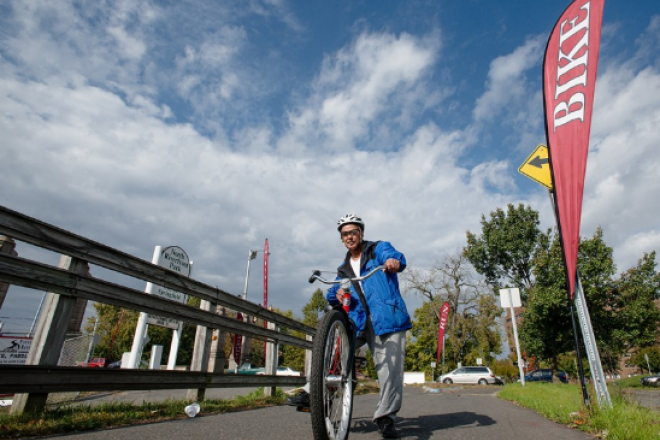 July 17, 2016
By Peter Goonan
SPRINGFIELD — City officials said Friday that after years of discussions and a feasibility study in 2014, they remain enthusiastic and committed to pursuing grant funds for a proposed bicycle trail in the McKnight neighborhood.
***
"We have some passionate and tenacious people committed to the project," Kroll said Friday.
Patrick J. Sullivan, the city's director of parks, buildings and recreation management, said the department has been working with enthusiasts, such as Kroll and resident Liz Stevens, and the Pioneer Valley Planning Commission in pursuing the project.