Kimberly H. Robinson & T4MA's Chris Dempsey: Congress must support additional transit funding to protect public health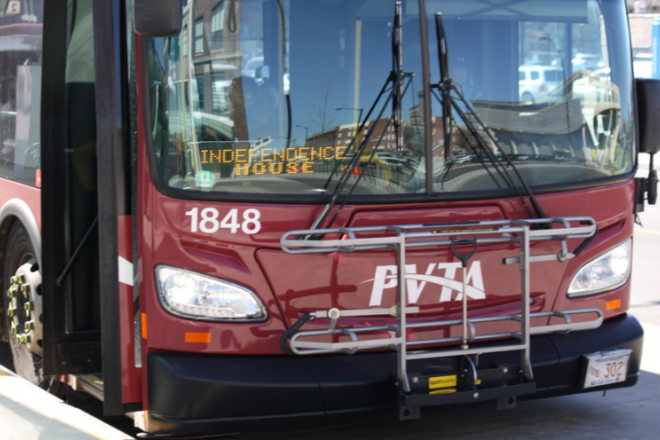 By Kimberly H. Robinson and Chris Dempsey | Guest viewpoint
The federal government has played a central role in transportation policy since the 1950s, and that role has only become more prominent in response to the COVID-19 pandemic. In March, Congress allocated $25 billion in the CARES Act to support transit systems nationwide, almost two times as much as Congress provides these agencies in a typical year. This funding can be used for operating expenses, personal protective equipment for transit operators, cleaning supplies and services, and other expenses related to COVID-19.
The Massachusetts Bay Transit Authority (MBTA) and Regional Transit Authorities (RTAs) including the Pioneer Valley Transit Authority (PVTA) have been allocated more than $1 billion of that funding -- a needed lifeline to transit. The pandemic has reminded us just how essential transit service is in every corner of the Commonwealth. From the Cape Cod RTA to the Berkshire RTA, Massachusetts transit agencies are providing essential service to essential workers and people making trips to grocery stores and healthcare facilities. In the words of noted transportation thinker Jarrett Walker, "transit is helping prevent the collapse of civilization."
But COVID-19 has hit transit agency budgets hard. This is especially true of agencies like the MBTA and PVTA, which rely on fare revenue for a relatively high percentage of their annual budgets. Fare revenue is down 85% at the MBTA, and over 95% at PVTA. It may be years before ridership returns to 2019 levels, and agencies will need to adjust. But in the meantime, Congress must do more to help.