How 'Leadership Pioneer Valley' can help grow leaders - and our community (Guest viewpoint)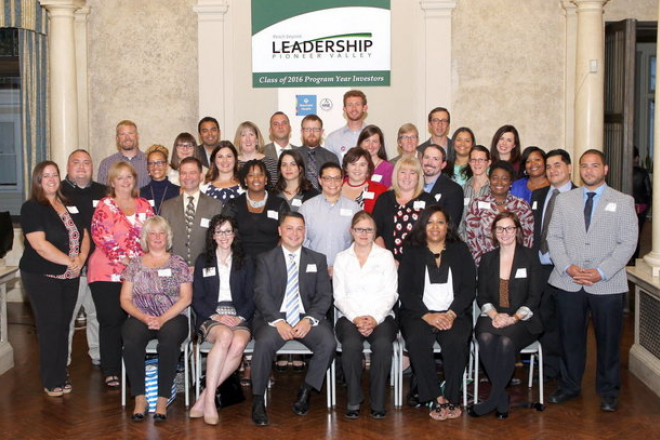 By Tim Brennan, PVPC & Paul Stelzer, Appleton Corporation - MassLive Guest Viewpoint 
June 17, 2016
As a local business and regional planning organization, we see the critical need for investment in leadership development in our region. Future leaders are key to our economic growth and the health of our communities and community organizations. We at the Pioneer Valley Planning Commission are proud to have helped found and incubate Leadership Pioneer Valley (LPV). Over the last five years, we have also had our staff participate in their 10-month leadership development program. Each time, they learned not just how to work effectively with others but also made contacts that are invaluable to the work of both of our organizations. We believe that this kind of development and relationship building is vital given the aging population of the Pioneer Valley and the need to increase the leadership skills of existing and emerging leaders.
According to the Census, by 2020, 35 percent of the U.S. population will be 50 years or older. This age group primarily holds the leadership and managerial positions in our workforce, which creates a need for leadership skills in our region among those coming up the ranks. Currently, 23 percent of the population in the Pioneer Valley is 55 or older.
Our team at Appleton Corporation also believes in the importance of Leadership Pioneer Valley, and we have invested in leadership by promoting LPV's Leadership 2.0 seminars. We think the value of a program like Leadership Pioneer Valley cannot be underestimated. Nearly everything in business begins and ends with great leadership, and because it's a complex topic, no one has a complete formula for what makes a better leader. Overall, we are seeing the development of small and large companies as fluid and decentralized, and one that continually reinvents itself and operates locally, regionally, and now more than ever, globally. This puts an added burden on leadership competence.