Home Modification Loan Program Can Improve Mobility and Accessibility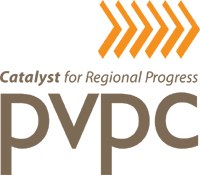 With the onset of winter weather—when people are spending more time indoors—the Pioneer Valley Planning Commission (PVPC) reminds eligible property owners to take advantage of the Home Modification Loan Program (HMLP), which can increase the living comfort for those persons hindered by their current non-accessible living arrangements.
The HMLP is a program designed to allow adults and children with physical, sensory, and cognitive disabilities to improve their accessibility and mobility through home modifications that will allow them to remain in their homes and live more independent lives. Some examples of these modifications include stair lifts, ramps, widening of doorways, and alterations of bathrooms and kitchens, etc. as well as specialized improvements to address sensory and cognitive disabilities.
The program's funding is provided through a state-funded loan program of the Massachusetts Rehabilitation Commission (MRC), in collaboration with the Community Economic Development Assistance Corporation (CEDAC). PVPC serves as the service provider for all of Berkshire and Franklin counties and portions of Hampshire and Hampden counties. HAP, Inc. is the service provider for those residents living in Springfield, Chicopee, Holyoke, Northampton, Westfield, West Springfield, and Agawam.
The HMLP program has provided loans to hundreds of people in western Massachusetts and across the state. If you are considering improving your mobility and accessibility through home modifications, we encourage you to apply to the program. Please visit PVPC's website at www.pvpc.org to find more information about income guidelines and loan options. For more information, please contact Shirley Stephens or John O'Leary at (413) 781-6045 or by e-mail at sstephens@pvpc.org and joleary@pvpc.org.  For those communities served by HAP, Inc., please call (413) 233-1615.