Commonwealth Magazine: Cost-benefit analysis of East-West rail grim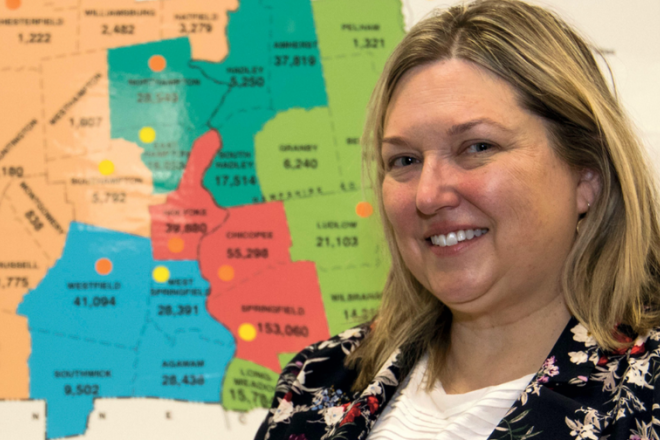 By Chris Linski, State House News Service
NEW STATE PROJECTIONS indicate a passenger rail expansion to western Massachusetts could attract 278,000 to 469,000 riders per year at a cost ranging between $2.4 billion and $4.6 billion, but the long-sought project continues to face major funding hurdles.
Department of Transportation consultants presented a new report Wednesday with updated estimates for the proposed commuter rail extension, another key milestone as state officials weigh whether and how to expand regular passenger rail service west of its current terminus in Worcester.
All three options still on the table would feature new stops in Palmer, Springfield, Chester and Pittsfield, offering a ride from Berkshire County to Boston in roughly three hours.
The presentation before the East-West Passenger Rail Study Advisory Committee offered more details about the project, but the consultants conducting the study for MassDOT stressed that the latest numbers cast doubts on whether federal funding — essential to the project's viability — will be accessible.
***
Advisory committee members criticized an earlier version of MassDOT's study for basing ridership projections on current commuting data rather than considering how the availability of new service would encourage large-scale shifts.
The department then returned with an updated estimate showing greater ridership.
Kimberly Robinson, executive director of the Pioneer Valley Planning Commission, urged the study team on Wednesday to examine broader economic development effects the rail expansion could carry.
"It is imperative that we look at the economic benefits of this type of infrastructure development," Robinson said. "It is key to really understanding the full picture, because what we're building, I believe, is opportunity and opportunities in many different ways."
The project team will submit a draft report summarizing its findings and the advisory committee's recommendations Oct. 16, then release the document for a 30-day public comment period before publishing the final report by Nov. 30.